During World War II, New Orleans was home to the construction of the "Higgins Boat," the amphibious landing craft used by the Allies in the European and Pacific theaters. Designed by boat-builder Andrew Higgins at his company's headquarters in New Orleans, the boat safely ferried soldiers from offshore vessels to their landing sites in Normandy, Italy, Iwo Jima, Okinawa, and elsewhere. Thanks to the efforts of Stephen Ambrose, a University of New Orleans history professor and author of popular histories of World War II like
D-Day
and
Band of Brothers,
the D-Day Museum opened on June 6, 2000. While initially designed to honor the Normandy landings and the legacy of the Higgins Boat, the museum expanded its focus to include the whole of American involvement in World War II and soon changed its name to the
National World War II Museum
.
Since its opening in 2000, the World War II Museum has become a popular tourist attraction with almost seven hundred thousand visitors in 2016. The original heart of the museum is the Louisiana Memorial Pavilion, which tells the story of the invasions of Normandy, Iwo Jima, and the other dozens of amphibious landings of World War II.
A Higgins Boat on display
Thanks to its growing popularity and an aggressive fundraising effort, the World War II Museum has undergone significant expansion since its opening. In 2009, the museum opened the Solomon Victory Theater, Stage Door Canteen, and American Sector restaurant. The Solomon Victory Theater also has daily showings of the museum's awarding winning film, Beyond All Boundaries. Narrated by Tom Hanks, the film is a 4D exploration of World War II. Additionally, the museum hosts numerous celebrations, events, and lectures from curators and other museum employees. The Stage Door Canteen is decorated in the style of a 1940s dance hall and features performances by local musical groups that play jazz, swing, and other World War 2 era music.
The Solomon Victory Theater
In 2011, the John E. Kushner Restoration Pavilion opened. It currently houses a patrol-torpedo boat, PT-305, as well as other large-scale artifacts.
The pre-restoration PT-305
The US Freedom Pavilion: The Boeing Center, opened in 2013, features a number of World War II-era aircraft including a B-17E Flying Fortress bomber, a B-25J Mitchell bomber, an SBD-3 Dauntless, a TBF Avenger, a P-51C Mustang, and a Corsair F4U-4.
A B-17 bomber
The Campaigns of Courage Pavilion has exhibitions dedicated to each major theater of the war. The Road to Berlin opened in December 2014 followed by the Road to Tokyo in 2015. The final phase of the expansion will be the Liberation Pavilion, dedicated to exploring the legacy of World War II.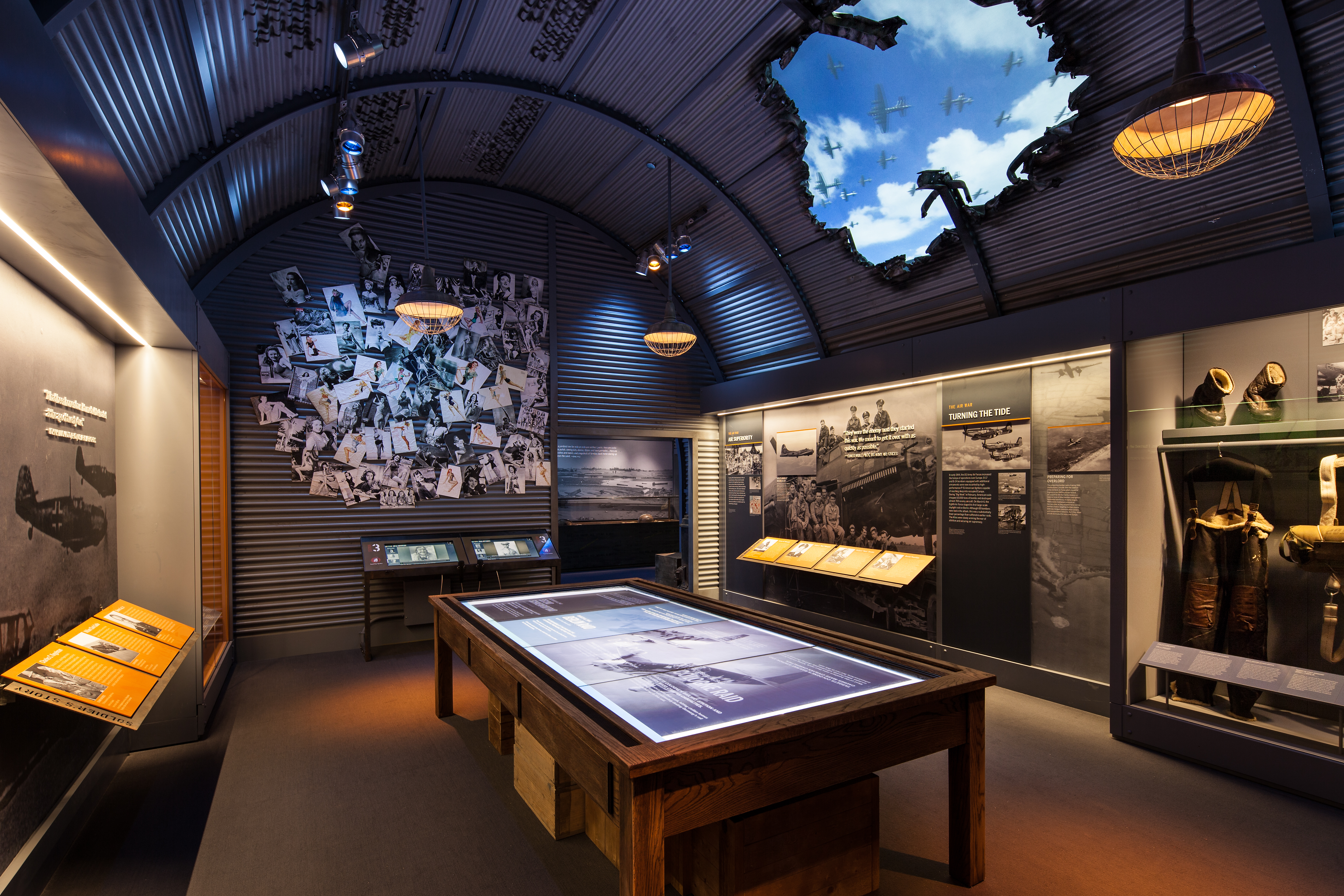 The Road to Berlin
As a result of all of the expansions since its opening, the Museum now has five different buildings all adjacent to one another between Camp and Magazine Streets. Located in the Central Business District, the World War II museum is a bit of a walk from the French Quarter, so we'd recommend driving or taking public transportation. If you're coming to New Orleans, be prepared to spend a few hours there. The Museum has something for everyone—including a full-service restaurant because it's New Orleans—and it's well worth your time honoring and remembering those who fought to defend the U.S. and the world from tyranny.